The Top 10 FAQs While Shifting To Hosted QuickBooks
HC
Created by HighnessCloud
Saturday, October 6, 2018
25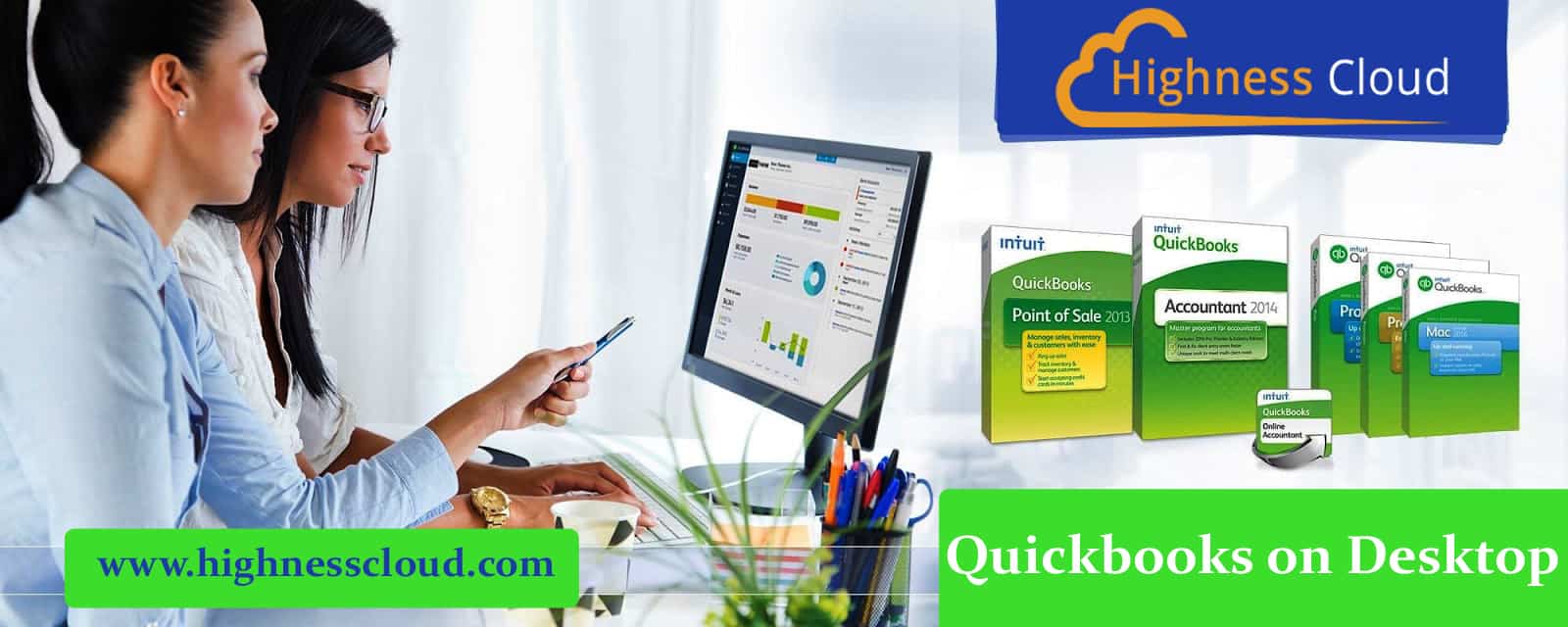 Rome wasn't built in a day and the same goes for users who think of migrating from QuickBooks desktop to the cloud hosted QB. It takes a lot of planning, anticipation, training, analysis and good choices to not only migrate to the cloud hosting solution but also to harness the benefits of such a fruitful platform.
If you are using the QB accounting software on your desktop and planning to move to the hosted QuickBooks, then there must be many questions arising in your mind. It's obvious that while planning to move to the cloud, your curiosity level increases as you are going to be dependent on a totally new platform and even all your employees are going to use it.
Here is the list of the top 10 FAQs which most of the people have in their mind before shifting to the advantageous hosted QuickBooks solution.
1. Is hosted QuickBooks an economical solution?
Yes, hosted QuickBooks is a pocket-friendly solution which can easily fit into your budget. You don't have to suffer a financial cut from your current business in order to buy a cloud hosting package as you can purchase the cloud solution in even $30/month. So it doesn't matter whether you are a startup or a medium-sized business, the QB cloud solution is for all.
2. Is shifting from desktop to cloud complicated?
Many people think that the shift of QB from their desktop to the cloud will take a lot of time and it will also prove to be a lengthy process but that's not true. If your cloud provider has a good experience and has the right expertise, then you will not have to worry about the migration process as it will become a cakewalk for you. Make sure to know the process of shifting data from your local hard disk to the cloud server of the hosting provider.
3. How many days will it take me to learn the new hosted QuickBooks?
Thinking that you will have to learn the QuickBooks again after hosting it on the cloud is like having the perception of the earth as a flat planet. You should be better aware of the fact that even after hosting the QB on the cloud, you will get the same interface of the desktop installed software. The only change will be the added power of the cloud platform.
4. After shifting to the cloud, will I lose control over my data?
No, it is completely opposite to your perception of the cloud. After shifting to the hosted QuickBooks, you will have more control of your data. For example, by being an admin of your app on the cloud, you can restrict other users from important files and folders stored on the cloud while allowing them to work on their data. You will be able to keep a better track of your data while getting real-time updates for the changes made.
5. Is cloud a secure option?
The doubt on the security of the cloud is one of the biggest issues among all those people who start considering hosted QuickBooks as a part of their business. But with strong security measures such as anti-malware, two-factor authentication, anti-virus, and encrypted messages, the cloud has now transformed itself into a completely secured platform. So if you are planning to shift on the cloud then you don't need to worry about the security of the technologically advance and useful platform.
6. Can I host any QuickBooks software?
Yes, you can host all those QuickBooks software solutions, which are compatible with the cloud computing platform. Following is the list of QuickBooks editions which you can host on the cloud
QB Enterprise

QB Pro

QB Premier
And if you are worried about the edition of the QB, which you need to host on the cloud then you should be better aware of the fact that you can host any QuickBooks edition from 2008 to 2019.
7. Can I opt out of the cloud hosting service if I am not satisfied?
There is no involvement of any type of contract in the hosted QuickBooks service and that's why it is so scalable and flexible. You can scale up or scale down your cloud services according to your changing needs and you can also opt out of the cloud hosting services at any point of time without any hassle.
8. How to choose the best hosting provider?
You can simply search on the internet for various hosting providers and then filter them out by creating a pool of some best QuickBooks hosting providers. Your process of filtering the search should be based on various parameters such as cloud hosting quality, security measures, uptime guarantee, pricing experience, customer review and a couple of more things.
9. Can I use any add-on with hosted QuickBooks?
The accounting software on the cloud is completely compatible with add-on integration and you can easily add any add-on of your choice with your hosted QB solution without any hassle. Just buy the license key of the add-on and inform your cloud provider to integrate it with your hosted accounting solution. Add-ons are a great way to maximize the performance of your cloud.
10. What about the backup facility on the cloud?
Most of the reputed cloud providers offer a robust backup service without any additional cost. This backup facility includes fortnightly backup creation of your data on a regular basis and at different locations. So by choosing the hosted QuickBooks solution, you won't have to go through the tedious and lengthy process of creating backup on your own.