The Multiple Advantages Of Sage 50 Hosting
HC
Created by HighnessCloud
Wednesday, September 26, 2018
25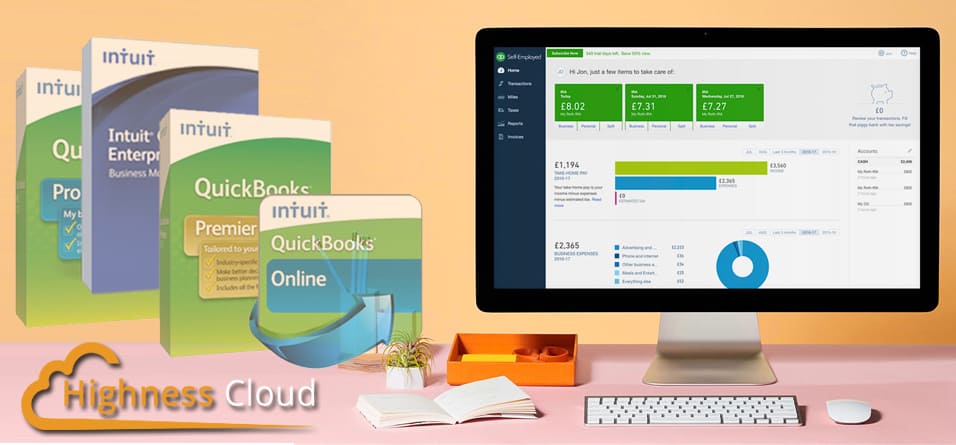 Accounting is the most important pillar of every business because it deals with its money. If a business is not able to manage its accounting processes well then it's not going able to capitalize on its HR, marketing and promotional activities.
Earlier, the accounting procedure was a big obstacle for most of the business, but the introduction of accounting software allowed these businesses to carry forward their accounting operations in a better way.
Nowadays, you can easily find the long list of accounting software solutions available in the market but the one software which can make your accounting life easy is Sage 50 and because of its ability to get hosted on the cloud, most of the people prefer Sage 50 hosting.
Sage 50 hosting is simply the hosted version of the Sage accounting software and most of the small business prefer this hosted version over the desktop version because it gives them a lot without any financial burden.
So let's delve inside the benefits of the Sage 50 hosting and see why it's the most famous accounting software solution available in the industry.
Easily accessible
The power of Sage 50 hosting holds the secret key to global accessibility and therefore this uniqueness is its USP. This secret key to global accessibility helps you to use your software from anywhere and at any time. This miracle becomes possible because in the cloud-hosted version, everything is present on cloud and thus it becomes available for you from anywhere.
Advanced security
Keeping your financial data safe should be your first priority and choosing Sage 50 hosting software can be your best step towards securing your financial data. Local desktop is no more, a safe location for keeping your important financial data as evil-minded people can easily breach into your system and take back your data with them. But the cloud solution is fully secured and breaching is very hard for even the master hackers.
Better uptime
Facing a downtime in this competitive world can be your biggest nightmare as when your competitors will be trying to take a step further in the industry, you will be left behind dealing with the downtime issues of your business.
The cloud-hosted version of the Sage 50 gives you the power of high uptime as well. With near to 99.95% of high uptime, you can perform really well in your industry and be ahead of your competitors.
Feasible
Feasibility is the main issue for small businesses, but not in the case of Sage 50 hosting. Many people think that cloud hosting solution is very costly and they won't be able to purchase but such myths should better stay in the world of imagination as you can easily purchase the cloud accounting solution within your tight budget and still capitalize on its advantages.
Sage 50 hosting solution helps you to deal with your books in a better and accurate way. If you are concerned about your business, then you should be concerned about your accounting solution as well and the best way to put all these worries aside is through Sage 50 hosting.