Specific QuickBooks hosting add-ons for specific needs
HC
Created by HighnessCloud
Tuesday, November 19, 2019
25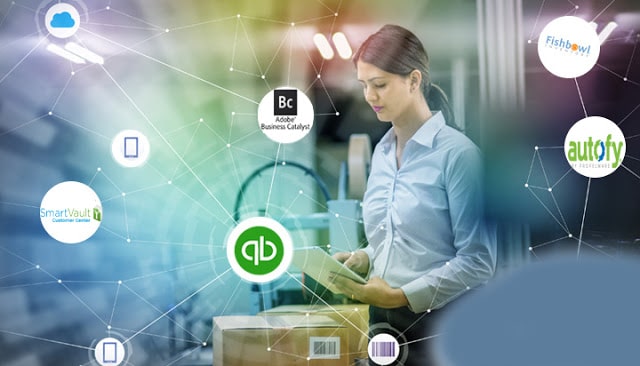 QuickBooks is one of those rich-featured, easy to use and advanced accounting software which has been helping accountants, bookkeepers and CPAs in completing their day to day task at their peak efficiency. Earlier, when professionals used pen and paper for their accounting operation, accounting was considered to be a repetitive, dull, time-taking and boring process but with the advent of accounting software like QuickBooks, everything changed for the accountants.
The next big change came with the introduction of cloud in the accounting industry. The fruitful cloud computing platform allowed people to wipe out the remaining restrictions of desktop installed QB software. The cloud platform gave birth to cloud accounting and the desktop installed QB changed to QuickBooks hosting.
Now, people were no more limited with accessibility, scalability, and uptime. Along with that, the QuickBooks hosting solution offered world-class security for storing the sensitive data of the users and this advanced cloud accounting solution in the form of QuickBooks hosting became an economical option for small and medium-sized business as the price of hosting the QB software on the cloud platform is very nominal.
The QuickBooks hosting solution is used by millions of user all around the world and because of its diversity, it can be used for most of the industries. But still, there are some specific needs of industries which can't be fulfilled by the QuickBooks hosting alone and that's why in some cases, you need to integrate it with add-ons and that's what we are going to discuss in this blog post.
For inventory management
If you want to manage your inventory well then you can integrate your QuickBooks hosting with the following add-ons.
ACCTivate- This QuickBooks hosting add-on is one of the most advanced and fruitful inventory management software. It can be easily integrated with hosted QuickBooks and can be used for high-end features like real-time collaboration, instant change visibility, and project tracking. With ACCTivate, you can have very easy control over your inventory.
Fishbowl inventory- It is a tailor-made add-on which comes with the unique feature of seamless integration with QuickBooks hosting. This advanced inventory management software fulfills all the needs of accountants in terms of inventory; from warehouse to manufacturing. Along with that, you can, this add-on comes with the feature of assets management as well. There is a perfect balance of simple features and complex and inventory management in this add-on and it is widely used.
For seamless billing
BillQuick- If you are planning to ease your burden of billing with QuickBooks hosting then there is nothing better than the BillQuick add-on. Billing is one of the most important functions of any business and you should choose the best industry add-on which can be used with your hosted QuickBooks. The BillQuick add-on wipes out the chances of data redundancy because it comes intact with a smart data entry feature. You can also save a lot of time with this advanced add-on as this solution minimizes the manual workload by integrating with QB and the process of billing is also very fast in this add-on.
Bill.com- Since billing is very important for any business, there are many firms that go for the professional Bill.com add-on which easily integrates with their QuickBooks hosting solution. It is an easy to use add-on which offers seamless billing process of various types of industries. Chances of data duplicacy are minimized to zero in this add-on and in addition to this, it can receive payment from some of the most popular payment methods like ACH, credit card and PayPal. After integrating this add-on with your hosted QuickBooks, you will be able to update your billing in the accounting software without much effort.
For Employee time tracking
Tsheets- Tsheet is one of the most popular employee time tracking add-on. You can estimate the performance of this advanced add-on from the recent acquisition of Tsheet by Intuit (the company behind the marketing and development of QuickBooks software). In simple words, Tsheets is simply a time-tracking software which helps the user with syncing the timesheet of the employees with their accounting software without any serious effort. After integrating this employee time tracking add-on, all the accounting processes like payroll management, job costing, etc can be done automatically. So, with Timesheets, your accountant can have free time and can work effectively.
Count Me In- There are many accountants who spend most of their time on pay-roll and for such people, the Count Me In add-on is nothing less than a blessing. It easily integrates with QuickBooks hosting solution and can list mark-in and mark-out time of the employees in order to evaluate their salary. Such smooth compatibility with the hosted QuickBooks hosting solution makes sure that your accountant won't have to suffer because of the manual data entry of the employees.
Time Tracker by eBility- Another popular and easy to use time-tracking application which is used by a majority of accountants is Time Tracker by eBilitiy. It is a remotely accessible application that allows the employees to submit their entries from anywhere in the world. The admin of the add-on will be able to edit, reject or approve the entries without any serious effort. A wide range of information like credit, bills and other adjustments can be easily synced with QuickBooks.
So, if you are feeling that QuickBooks hosting is not enough to fulfill your specific accounting needs then you should start planning to integrate an add-on with your accounting operation. There is a wide variety of add-ons available in the market and each one serves different purpose. So choose your add-on wisely and have a peaceful yet productive life.