What makes QuickBooks hosting a perfect fit for small businesses?
HC
Created by HighnessCloud
Sunday, August 16, 2020
25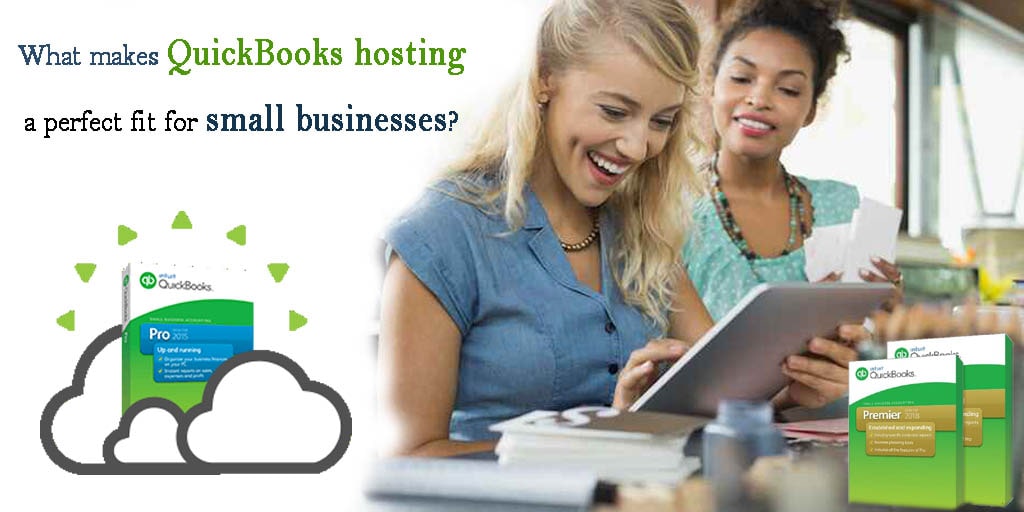 The one thing that you will see in every corner of the world is the rise of small businesses. It is true that different businesses have different trends since they deal with different types of products and services. This is one of the main reasons why businesses from different industries will be a far cry from each other. But there is one trend that you will find in almost all the industries is the rise of small businesses. The number of small businesses is increasing at a very fast pace and we can thank both globalization and the influx of the internet for this rise.
But you should know that running a small business is not as easy as starting one and this is the main reason why so many small businesses out there are not able to complete even their first year of business life. Although there are many reasons for the failure of small businesses and these reasons can't be addressed as a whole. But there is one thing that you can surely do about your small businesses and that is to take advantage of the available technological solutions.
We are living in a tech-driven world where technological solutions are present in different forms and you will surely need to leverage these tech solutions in order to get expected results from your effort. But since there are different types of technological solutions out there, you can't just go on picking any solution. With so many technological solutions available around you, sometimes it can become quite difficult to pick the right technological solution. But there is one technological solution that can be used by each and every type of business and it is known by the name of QuickBooks hosting.
So, in this blog post, we are going to look at why QuickBooks fits in like a glove in the need of small businesses and why every small businesses should use it without any second thoughts.
Economical
One of the first obstacles that most of the businesses face in the modern era is a limited budget. Almost all the small businesses out there have a very limited budget and they need to manage everything in that limited budget. This is one of the main reasons why small businesses keep themselves away from choosing any technological solutions since it can prove to be a money-guzzle for the whole firm. But if you are thinking the same about QB hosting then you are completely wrong.
You should know that QB on the cloud is one of the cheapest technological solutions that can be opted by anyone. You can opt for this cloud accounting solution in even $40 and you can surely afford this cheap pricing. You will be charged on the basis of the number of users and you will have both the options of paying on a monthly and yearly basis.
Easy to use
Most of the people running a small business don't have a tech background and this is the main reason why they don't want to use any type of technological solution that will be complex to use. Most of the small business owners are always running out of time since they have a lot on their plate and they are always bogged down with work. If they will use this precious time in understanding the technological solution then it will be a total waste.
But this is not the case with this cloud accounting solution. You will be surprised to know that you can learn how to use your cloud accounting solution in just a couple of days and this will become possible because the cloud accounting solution that you will use will come with the same UI that you have been using on your desktop from so many years.
No need for office
Another issue that is solved of small businesses by QuickBooks hosting is that since small businesses have limited resources, they always stay away from opting for a mortar and brick shop. You should know that we are currently living in the world of digitization and there are many businesses out there that are running their business based on the digital platform only. And if you will be using the cloud accounting solution in the form of QB hosting then you will have access to the cloud accounting solution from anywhere and even your team will not need to be present in the office.
The cloud accounting solution comes with the power of multi-user access that will allow you to add people to your accounting solution, regardless of their location. So, it doesn't matter whether your accountants will be sitting, they can access the book from anywhere.
No need to worry about security issues
You should know that the number of cyberattacks is increasing at a very fast pace and this is one of the main reasons why small businesses are worried. If you will look at the modern cyberattack trend then the one important thing that you will notice about it is criminals on the online platform have started targeting small businesses more because they know that the small businesses out there don't have a strong security system.
Well, if you will be using the cloud accounting solution in the form of QuickBooks hosting then the one benefit that you will get will be better security. Cloud accounting solution comes with various security layers like end-to-end-encryption, two factor authentication, and anti-virus system. All these security layers will keep you secure and safe from all the possible cyberattacks.
So, as you can see, there are many advantages offered by this advanced cloud accounting solution and if you are really interested in streamlining the accounting of your firm then you need to start using the advanced cloud accounting solution in the form of QuickBooks hosting. You will just need to choose a cloud hosting provider and then you will be able to start your cloud journey without any hassle.