A definitive guide of QuickBooks cloud hosting for accountants
HC
Created by HighnessCloud
Tuesday, January 21, 2020
25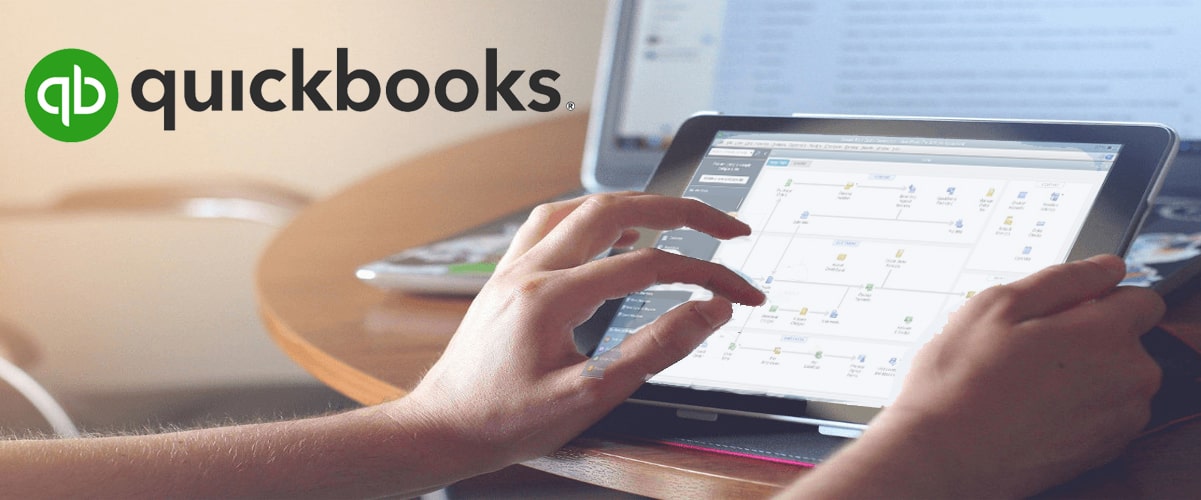 Accountants have seen some of the biggest changes in the industry and till now they have been able to adjust according to the new change and streamline their accounting operation with the latest available technology. Earlier, accountants used to deal in pen and papers but the big change came when the accounting software entered into the market. This change completely changed the accounting process and allowed the accountants to become more effective with their work.
And, now the current technology which is dominating the accounting industry like a boss I the cloud accounting solution in the form of QuickBooks cloud hosting. When accountants shifted to the accounting software solution, they thought this advanced accounting solution will dominate the accounting industry for a very long period of time but soon the entry of cloud accounting solution changed everything in the accounting industry.
The QuickBooks cloud hosting solution has now become a new normal for most of the accountants but still, there are many accountants who still are not aware about the multiple benefits of this advanced solution because they are surrounded by various myths of cloud computing. All the accountants who are still stuck with the traditional method of accounting are slowly getting out from the tough race of competition which is going to become tougher in the future. So, in this blog post, we have created a definitive guide of QuickBooks cloud hosting for accountants so that they can get aware about it and make the required changes in their accounting solution in order to streamline their service and also to capitalize on the advantages of the most advanced accounting solution.
What is QuickBooks cloud hosting?
QuickBooks is an accounting software developed and marketed by one of the biggest accounting and tax software company Intuit. The company started with Quicken as a family accounting software which allowed people to fulfill their personal accounting and tax needs. But soon the popularity of the Quicken software forced the company to enter into the market of business accounting software and that gave birth to the QuickBooks accounting software.
The QB accounting software soon gained popularity in the market and set a new benchmark for other accounting software in the industry but soon the cloud computing technology started entering into every industry and accounting industry was no exception to it. Due to the increasing popularity of the cloud computing technology, Intuit made its QB software compatible with the cloud so that instead of using the software by installing on their local desktop, one can host it on the cloud and start using it from anywhere and at any time.
So, in layman's language, QuickBooks cloud hosting is simply the cloud hosted version of the QuickBooks accounting software in which the user chooses a hosting provider and then shifts his QB software from the desktop to the cloud platform.
QuikBooks cloud hosting offers multiple advantages to the user and that's why it has become so much popular among accountants since in addition to providing advanced accounting software it is very easy to use.
How to shift to the QuickBooks cloud hosting solution?
If you are using QB software by installing it on your desktop and feeling restricted because of the multiple limitations then you can shift to the cloud without any worries. You just need to choose the best QuickBooks hosting provider in the market and then buy their hosting package after availing their trial period which will give you an idea about the quality of hosting service. There is no loss of data or delay in the shifting as most of the hosting providers are very professionals and they shift your QB solution from the desktop to the cloud seamlessly and quickly.
How to choose the best QuickBooks cloud hosting provider?
If you are not able to choose the best QuickBooks cloud hosting provider then you can use the following parameters to know whether a particular hosting provider is good or not:-
Price- One of the most important things to look at while choosing a hosting provider is its price. QuickBooks cloud hosting is one of the most economical cloud accounting solution, if you are not able to find an economical deal then you need to reconsider your choices. A good hosting provider understands the budget constraints of small accountants and that's why they offer economical prices. Upon searching, you can find hosting services at even $30/month/user/
Security- As an accountant, you must understand the importance of your client's data and therefore, you should always choose a hosting provider that offer robust security measures on both virtual and physical level. You can ask your hosting provider about their data center and you can also inquire about their self-implemented protocols of security. If you are not satisfied with their security measure then make the required change.
Scalability- As an accountant, you need to understand that with growth, your accounting needs will change and you will have to adjust your accounting solution accordingly. For example, if your list of clients increases then you won't be able to serve them with your old accounting solution and you will need to scale up. That's why you should always choose a QuickBooks cloud hosting provider that offers highly scalable solution so that you can scale up or scale down your cloud accounting needs according to the changing market and your changing needs.
Uptime- Last but not least, you should always ask your hosting provider about the uptime because nowadays, without business continuity, you won't be able to survive in the market for long. A good QuickBooks cloud hosting provider offers 99.95% of high uptime and that's how you are able to work round the clock throughout the year on your business solution. You can check reviews of the hosting provider and ask their old customer about their uptime.
So, if you are an accountant and still stuck with the traditional method of accounting then it's high time to make the move and shift to the fruitful QuickBooks cloud hosting solution without any second thought as sticking with the old method of accounting might hamper your business badly.