Why QuickBooks Pro hosting is perfect for home businesses?
HC
Created by HighnessCloud
Monday, June 24, 2019
25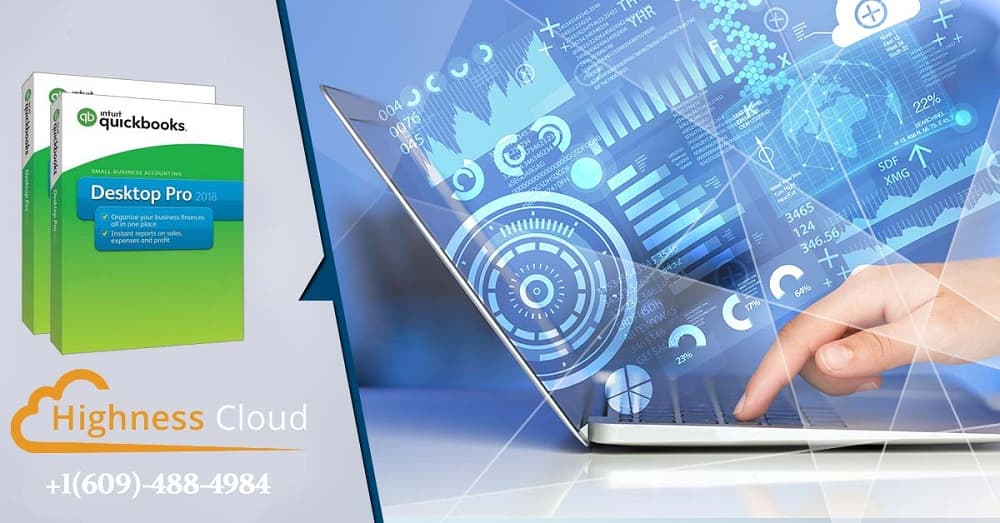 According to the US SBA profile dated 2017, there are more than 29.6 million home businesses in the USA alone. There is a vast increase in the number of home businesses as most of the entrepreneurs can't afford a separate office and due to their small scale of businesses, starting a business from home looks a feasible and more productive idea to them.
There are many businesses who started their small business from their home and now are present in almost every part of the globe. But along with the convenience of the doing business from your home, you should keep a regular check on your business solution's capabilities in relation to your growth.
The expansion of your business also demands a better accounting system as with the growth of your business, your accounting operations become complex and lengthy.
Many businesses ignore this aspect while growing and this leads to a very difficult situation for them as their previous accounting solution is not able to match with the current accounting demands.
Whether you are in the first stage of your home, business or witnessing a growth in your already established home business, the advance QuickBooks Pro hosting solution is the best accounting solution to handle every accounting operation with ease.
There are numerous flexibilities which you get with the QuickBooks Pro hosting and that too in a very cheap price. Upon shopping for the best QuickBooks Pro hosting provider, you will notice that the price of hosting your QB software on the cloud is much lower than your expectation and even the tightest budget crunch can afford this advanced and robust cloud accounting solution.
Let's see how the QuickBooks Pro hosting solution is a perfect choice for all the home businesses.
Allow others also to work from home
It is true that with the expansion of your home business, your workload will also increase and in order to manage that workload, you will need to hire more people. But being an owner of a home business, you can't adjust more than one or two people in it.
So, the best solution which any home business owner can opt for this problem is going for the QuickBooks Pro hosting solution. If you are planning to hire an accountant and worried about allowing him to work from home, then this cloud accounting solution can really put down all your worries as you can check your accountant's work in real time and can even work with him while getting live updates. You can either use the multi-user accessibility for allowing them to work from their home or if it is a trusted and verified accountant then you can give him directly the access of your QuickBooks Pro hosting.
Make expansion economical
When you are opting for a home business, then there is no doubt that you are facing some particular budget constraints which are stopping you from going for a rental office space. But you are not alone as most of the small businesses or new businesses have somewhat similar budget constraints and that's why they always go for the QuickBooks Pro hosting solution.
There is no other accounting solution in the world which can give you so many advance accounting features and technological power in such a feasible price. The average price for hosting the QuickBooks Pro on the cloud is $40/month/user. Isn't that cheap?
Along with that, it will also save you a lot of money which you would have spent on hiring IT employees for taking care of your IT solution or building your own IT infrastructure like in the case of in-house server.
Scalability as per your eases
The most unpredictable thing about the home business is their growth. The profits and the growth of the home businesses are quite fluctuating and therefore you will always need a solution which can match with your changing business needs.
The QuickBooks Pro hosting solution provides you the flexibility which you need. The hosting provider offers scalability in your cloud accounting solution as you can scale up or scale down your cloud accounting services at any point of time.
So, no need to change the hosting provider or go through a complex process for matching your current accounting needs with your accounting solution like QuickBooks Pro hosting. You will just have to contact you QuickBooks Pro hosting provider and they will make the required changes as soon as possible without charging any single penny from you. But you will have to pay for the extra services which you will opt after scaling up your cloud accounting package.
Never get locked out of your data
Even while working from your home, you can sometimes face the issue of being locked out of your data because of few downtimes and this hampers your business a lot. Without proper continuity in your business, your clients will start losing trust in you and you won't also be able to assure your customers round the clock service.
But the QuickBooks Pro hosting solution can eliminate all such hurdles from your business as it gives you the 99.99% of high uptime. You must have noticed that most of the QuickBooks Pro hosting providers have 99.99% of high uptime highlighted in their key features and most of them keep such promises.
Such a good high uptime will help you to maintain your business continuity and keep your clients assure about the 24/7 service.
Home businesses are increasing every day and most of the new businesses are started home and then they make their way to reach every part of the globe. As a home business owner, it is solely your responsibility to streamline your accounting operation and the best way to do it is through QuickBooks Pro hosting.
Easily affordable, global accessibility, high uptime, scalable solution, these are some of the benefits offered by this robust cloud accounting solution which matches exactly with the needs of a home business.