The Top Technological Gifts Which Accountants Should Adopt
HC
Created by HighnessCloud
Saturday, November 17, 2018
25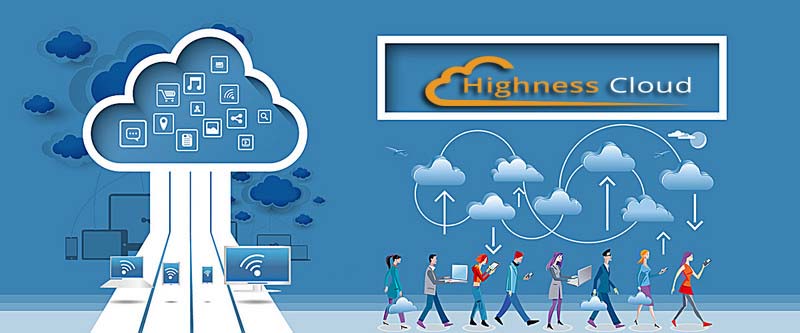 The accounting industry is now being dominated by technological revolutions which is changing the processes of accounting industry like anything. These days, most of the accounting firms are leveraging on the available technologies for better growth and wider opportunities.
By taking advantage of such technologies the accounting firms are able to automate all the repetitive and time-taking tasks which earlier looked like an obstacle or hurdle for the accountants. But the current technology which you are using now might get outdated in a couple of years as the technology keeps evolving time to time.
Every new shift in the technology demands the accounting firm to leave their old traditional accounting processes and migrate to the new age of accounting which comes with less errors and more output. If any businesses show resistance against such technologies, then they might face the consequences soon as their competitors will get ahead in the race of competition by using the available technology.
It took many years for us to move from papers to accounting software, but the pace of technological evolution is much faster these days and that's why in addition to using the available technologies, you should keep a close eye on the upcoming technologies.
Cloud accounting
Cloud accounting didn't take a very long time to completely transform the accounting industry. Within a short span of time, the cloud accounting solution started changing the way we looked at accounting processes. If a business wishes to stay competitive and relevant in the market then they should go for the cloud-based platforms like QuickBooks hosting.
With the help of a cloud accounting solution, the business will be able to access its data from anywhere and at any time. This acts as a big advantage for small accounting firms as they can't build their own cloud infrastructure.
By using the same accounting technology, the accountants can facilitate the multi-user collaboration in their firm without any trouble and hassle.
Integration of accounting software solutions
You might be very satisfied after finding a software solution which serves most of your accounting tasks, but still, you will need some add-ons which can further facilitate your specific tasks. Like there are special software for invoicing, GPS tracking, CRM, etc. and it is very much important for you to adopt these add-ons with your main accounting software because this is the only way through which you can help specialize a particular function of your accounting operation whether it is inventory management or time tracking of employees.
If you want to beat the competition in your market and be far ahead in the tough race of competition, then it is very important to use these add-ons according to your requirement. The software integration has now become very normal for most of the businesses as it is giving them the expected result without much burden from the financial side.
Artificial Intelligence
Even with the help of an accounting software solution, accountants have to give extra time and effort in order to analyze historical data and reports. But with the help of Artificial Intelligence, you can enhance your decision making as the AI calculates various financial ratios while generating detailed reports. It is AI which helps the accountants to get ahead with various complex and time-consuming tasks like bookkeeping and invoicing.
We can say that the concept of AI in accounting is still in its infant stage but with proper implementations and usage, it will surely grow as the most productive and revolutionizing gifts from the technology.
Besides streamlining difficult tasks, the concept of AI also allows accountants to deliver functions of higher values like major business decisions. So if a firm is using the AI in the best form then the chances of success and growth increases by a great extent.
Blockchain
Don't be in the confusion that Blockchain is still restricted to the digital currency transactions. If you wish to deal in an open, safe and digital ledger, then the Blockchain is the best option. It keeps your financial transactions auditable and transparent while making it globally accessible to authorized users at any time.
As an accounting firm, you can also use a custom software application in order to use the blockchain for different purposes like boosting the speed of transactions, enhancing the accuracy for financial transactions, reducing account receivable and payable and easing the process of auditing.
So instead of showing resistance to Blockchain, you should rather start using it in its best form in order to take advantage of its features and transparency.
Robotic software
According to Deloitte, what humans do in 15 minutes can be done by robots in just 1 minute. This is the reason to why the robotic software is slowly becoming popular in the accounting industry and especially among the accounting firms. It is a much cheaper, accurate and quicker way of dealing with your financial operations.
According to the report published by Accenture, the robotic software will either automate or eliminate almost 40 percent of the transactional accounting processes by 2020. So instead of getting surprises by witnessing the shift towards the robotic software, you should take advantage of it and act as an early bird in adopting this latest technological gift.
If you install a robot or a bot in your office premise, then he will be able to scan PDF documents attached to a mail, save the important data into a spreadsheet, login to your desktop and enter the data, and finally generate a report. But the robot isn't done yet as after the generation of reports, it will also send an email to the accountant stating that the task has been completed.
But the ability to do such task doesn't matter, as what matters the most is the time taken by it. All the above-mentioned process can be done by a robot within a minute. Generally, any human will take at least 10-15 minutes for completing the same task.
So unlock the way to technological advancement and start using these advanced technologies for making your accounting process more accurate, quick, hassle-free and reliable.