How QB Hosting Overcasts The QuickBooks In-House Server Solution?
HC
Created by HighnessCloud
Tuesday, October 30, 2018
25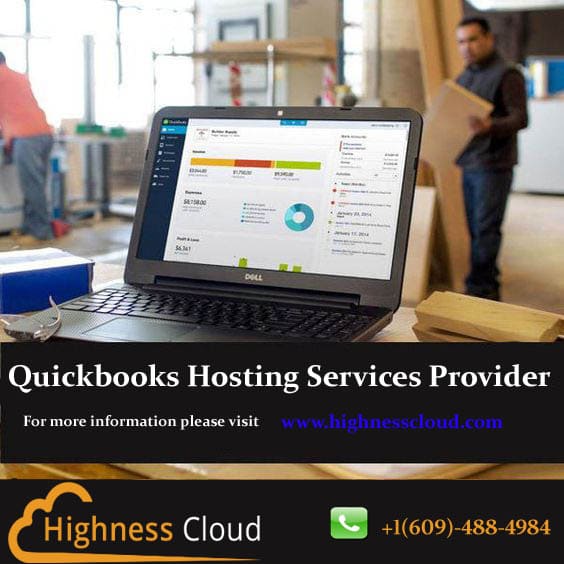 If you want to access the QuickBooks through the cloud then you have got two options with you; one is by taking the hosting services of a third party QuickBooks hosting provider and another one is through your own in-house server.
While both the cloud solutions have advantages over the traditional method of using the software on your desktop or QBO but the QuickBooks hosting solutions surpasses the QuickBooks in-house server solutions in many ways, especially for SMBs, small accountants, growing CPA firms and bookkeepers. Let's learn in details on how the QuickBooks hosting solution overcasts the QB in-house server through its various features and advantages.
Fewer expenses
If you are planning to build your in-house server then prepare to cut a huge portion of your budget as an in-house server requires building of your own infrastructure which then needs to be managed by a team of IT experts hired by you. So you will have to pay for infrastructure and IT employees as well while in QuickBooks hosting, you don't need to build any server as you use the hosting platforms of your provider and since there is no in-house server, the expense on IT team is also dispelled.
Access through any device
If you are new to the in-house server solution then you should know that even after building your own server, you will need to install the QB on every computer through which you can access the QB files and you can't use your mobile, laptop, or tablet for accessing the file. But in QuickBooks, such limitation doesn't make any sense, as without any installation of the software, you can use the QB on any mobile, tablet or laptop and that too from anywhere in the world.
No need to search for updates
Even after choosing a costly and maintenance hungry setup, you will still have to be active in terms of software updates, add-on updates, server updates and while managing your small businesses, even such small tasks become a big trouble for you, but that is not applicable in QuickBooks hosting as your hosting provider takes care of each and every type of update and they do all the necessary things for keeping your solutions up to date.
Be free of Backups
Creating backups is necessary, but it's not the task which most of the small business owners enjoy doing. They always search for a way to be free of backups and the only way to fulfill their wish is through QuickBooks hosting not through the in-house server solution. The hosting provider creates fortnightly backup of the user's data so that they can be safe from data loss and also deal with disasters. They store the backup at different locations for dealing with everything. So when you choose-in house server, you have to create the backup on your own and if you choose QB hosting, then you can be free of backups.
The QuickBooks in-house server requires a lot of maintenance and investment and therefore its make no sense for SMBs while on the other hand, the QuickBooks hosting is very economical and requires no maintenance at all and therefore it's the most suitable choice for SMBs.