How you should know about the multi-user feature of QuickBooks hosting?
HC
Created by HighnessCloud
Monday, August 24, 2020
25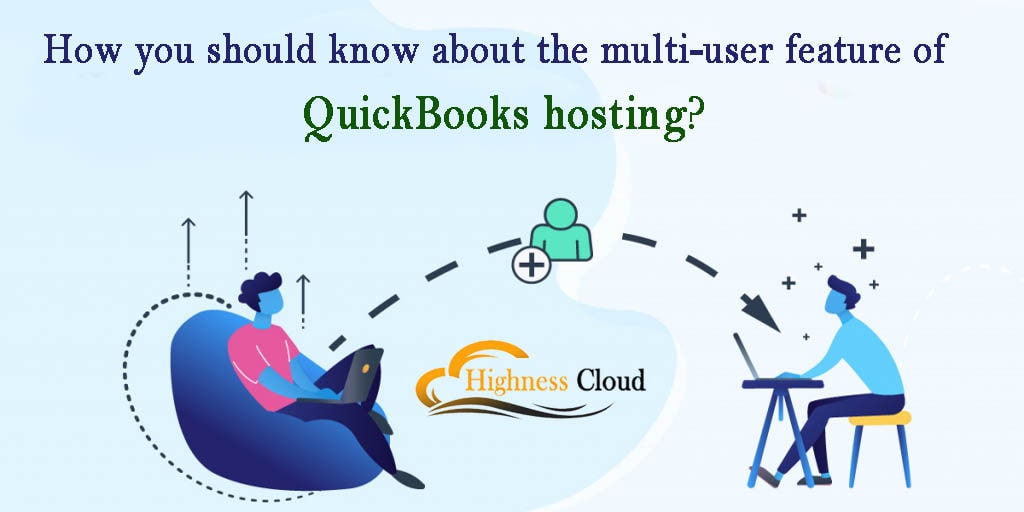 If you are looking forward to streamlining your business then the one thing that you will need to focus on is to make your accounting department impeccable. We are strongly recommending businesses to focus on their accounting because this is the most overlooked department of any business. You should know that there are many businesses out there that are not able to make the most of their presence in the industry because they are not able to streamline their accounting industry. Well, there are many ways to improve accounting in your business but the most effective way will be to start using cloud accounting solutions instead of using desktop installed accounting software.
You should know that the best cloud accounting solution out there is QuickBooks and there are many different versions of the famous cloud accounting solution and you can choose any of these versions according to the size of your business and the industry you are in. There are many different types of advantages that you can get with the QuickBooks hosting but the one advantage that we are going to talk about is multi-user features.
Here are the top features of the multi-user feature of QuickBooks hosting:-
Add as many people as you can
You should know that if you will be using the advanced cloud accounting solution then you can add as many people as you want on the cloud solution. This will allow you to make your accountants and employees work as a time, regardless of where they are located. This simply means that you will not have to make your employees sit in the office in order to make them work as a time. Any employee of your business who will have access to the books can work with other employees without any hassle.
Real-time access
If you are thinking that you will have to deal with sending data back and forth even after using the multi-user feature of the famous cloud accounting solution then you are completely wrong. You can easily work in real-time with all the other employees of your organization and this will allow you to keep tabs on the work done by everyone. All the changes made by one employee will be visible to another employee in real-time and this type of system will lead to better collaboration in your organization.
Admin power
As the admin of the cloud accounting solution, you will have full control on who can access which part of the accounting solution. You should know that by using the admin panel, you can restrict all the users or particular users from accessing a certain type of file or location of your cloud accounting solution. This way, you can be sure that your sensitive business information will always stay safe and you will not have to compromise with the collaboration in your firm.
These are some of the important things that you must know about the most powerful cloud accounting solution in the form of QuickBooks hosting.