Top 5 Impacts of Technology on Accounting
HC
Created by HighnessCloud
Saturday, January 1, 2022
25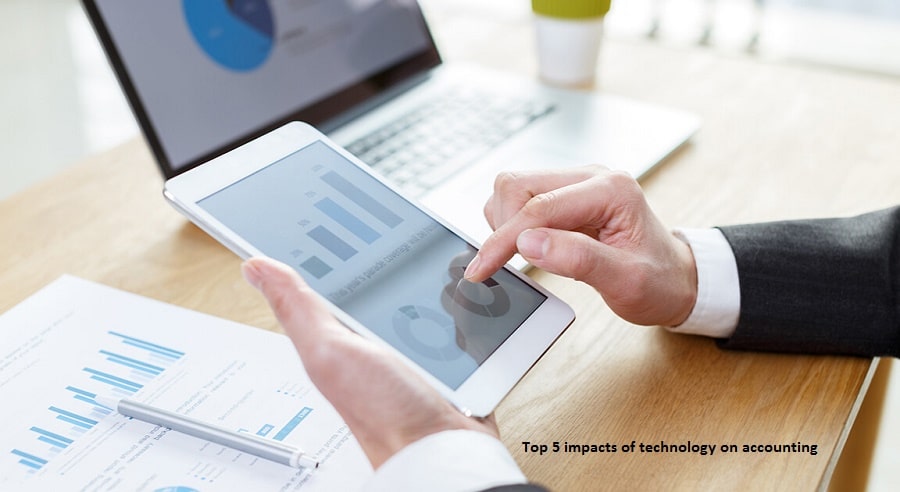 If you will look around yourself then you will find many changes in comparison to how things used to work a couple of decades ago. Well, there are surely many factors that have affected the way things have changed but we can say that the biggest impact has been left by technological evolution for sure. Well, gone are those days when technological solutions were considered limited and it was thought that it can be used by only giant businesses and rich people only. Now, in the modern era, technological solution is being used by each and everyone out there, regardless of their financial health and growth.
Well, even the oddest industry that has no relation with technology is now thriving on technological solutions and that's why we can say that technological evolution has brought in global and permanent changes in most of the industries out there. But you should know that the changes brought in by technological solutions aren't only limited to industries but they have penetrated each and every department of a firm as well. You might be thinking that technology has played its role in making marketing, HR, and sales effective but you should know that technology has changed the way accounting is done as well.
If anybody would have said that technology will become an important part of the overall accounting system then no one would have believed you but that is the truth in the modern era. The way accounting was carried out by businesses has been completely transformed by technology and one thing that we can say for sure that all these changes are here to stay for a very long period of time. So, through this blog post, we will find out the top 5 impacts of technology on accounting.
Cloud accounting
One of the biggest changes brought in by technology to the world of accounting is cloud accounting. Before the introduction of the cloud in accounting, people had no other choice than using the accounting software solution by installing it on their desktop. But this system of using the software solution by installing it on their desktop was limiting the productivity of people and it was even making the access limited. This is one of the main reasons why people were looking for new options that came in the form of cloud accounting solutions.
There are now many cloud accounting solutions being used by people from all around the world and no one is now interested in installing an accounting software solution to their office desktop. In order to shift to a cloud accounting solution, you will just need to choose a cloud hosting provider and make the shift possible with ease.
Diversifying the role of accountants
A couple of decades ago, all that you needed to become an accountant was good bookkeeping skills. A firm will hire you and the only thing that you had to deal with is the books of the company you are serving. Well, this is the main reason why the skill set required to become an accountant was very much limited and it included only dealing with books and taking care of the tax filing. Well, the introduction of technology has completely diversified the skill set required to become an accountant.
Now, if you want to become an accountant in the modern era then you will need to be tech-savvy. Yes, in order to become an accountant, you must be aware of all the technologies being used in the accounting industry. In addition to this, you will also have to make sure that you have good decision-making skills as well since you will be asked to take part in major decision-making processes as well.
Better client transaction
You should know that digitization has not improved the life of the people working in your company but it has proved to be very effective for clients as well. If you can imagine the old school and traditional type of client-based transaction then you can surely imagine the slowest and most complicated processes that you had to deal with. Going through the documents and discussing the client situation was one of the biggest hassles. But because of technology, there is no more need for on-site consultation. This is because both the accountants and clients can now interact with each other in real-time remotely.
Mobile accounting
The modern-day people have started becoming more and more dependent upon their mobile devices and this is the main reason why the rise of mobile accounting is no more a surprise. Now, in the modern era, you no longer need to reach to your office desktop in order to access your books as you will always have your books on your fingertips in the form of mobile apps. There are now mobile applications that you can use for capturing receipts, gathering signature, creating expense claims, and even for creating and sending invoices. You should know that you can easily accomplish all this through swipes and screen only.
Specialized accounting software solutions
Gone are those days when accountants used to deal with pen and paper while dealing with books as, in the modern era, pen and paper in accounting have been replaced by specialized accounting software. These software solutions automate most of the accounting processes and you will be surprised to know that there are now different software solutions for tax and accounting as well. Even the act of manually entering the information is declining because of the arrival of modern technologies like AI. The software era in the world of cloud will keep on evolving and it will make things better for accountants as well.
Technology has played a leading role in changing the way businesses and people used to deal with accounting and all these changes can be considered as positive changes since they have made accountants more effective, efficient, productive, and quick as well. So make the move and start using technology in your accounting practices without any second thoughts.