5 features of an impeccable QuickBooks cloud hosting provider
HC
Created by HighnessCloud
Thursday, August 19, 2021
25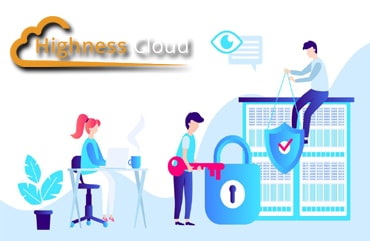 Choosing the right QuickBooks cloud hosting provider is one of the most essential parts of the paradigm shift to the cloud platform. It's true that if you are looking up to step up to the plate and streamline your business process then you will have to move to cloud hosting platform but in addition to your move, a lot will depend on your cloud hosting provider as well.
If you will go astray and fail in choosing the right cloud vendor then you will never be able to make the most of your cloud move. There are surely many cloud hosting providers out there offering cloud hosting services for QB but not all of them are good. So, let's look at the top 5 features of an ideal QuickBooks cloud hosting provider that will help you decide whether your current potential cloud vendor is right for you or not.
Many years of experience
One of the first things that you will need to look at in your cloud vendor is years of experience. An experienced cloud vendor will have dealt with all the cloud issues and they must have provided cloud hosting service to a wide array of businesses.
This will make them better at providing world-class cloud hosting services than anyone else. You should always check the years of experience of your potential cloud vendor before making the final decision.
Uptime
A good cloud vendor will be able to offer you 99.99% of high uptime because if you will not be able to maintain your business continuity on the cloud then all your efforts made in shifting to the cloud will go to vain. A cloud hosting solution without high uptime can prove to noxious for your business as well.
With high uptime, you can maintain your business continuity and your employees will never have to deal with any type of interruption.
Security
There is no denial in the fact that security is one of the most important factors that most of the reputed cloud hosting providers focus on and that's why you will have to look at this feature while making the decision. Check which type of security protocol your cloud vendor is offering and how they make sure that your data is always safe.
Round the clock customer support
In the cloud, you will not have to deal with the IT issues on your own as the cloud hosting provider will be offering your round the clock customer support, but only if you will choose the right cloud vendor. Make sure to check the quality of technical support provided by the cloud vendor and also check their response time.
Data Center
The service of your cloud vendor will depend a lot on their data center and that's why it is your responsibility to check the certification, location, and quality of the data center used by your cloud vendor.