Best tips for improving customer service in your accounting firm
HC
Created by HighnessCloud
Saturday, December 14, 2019
25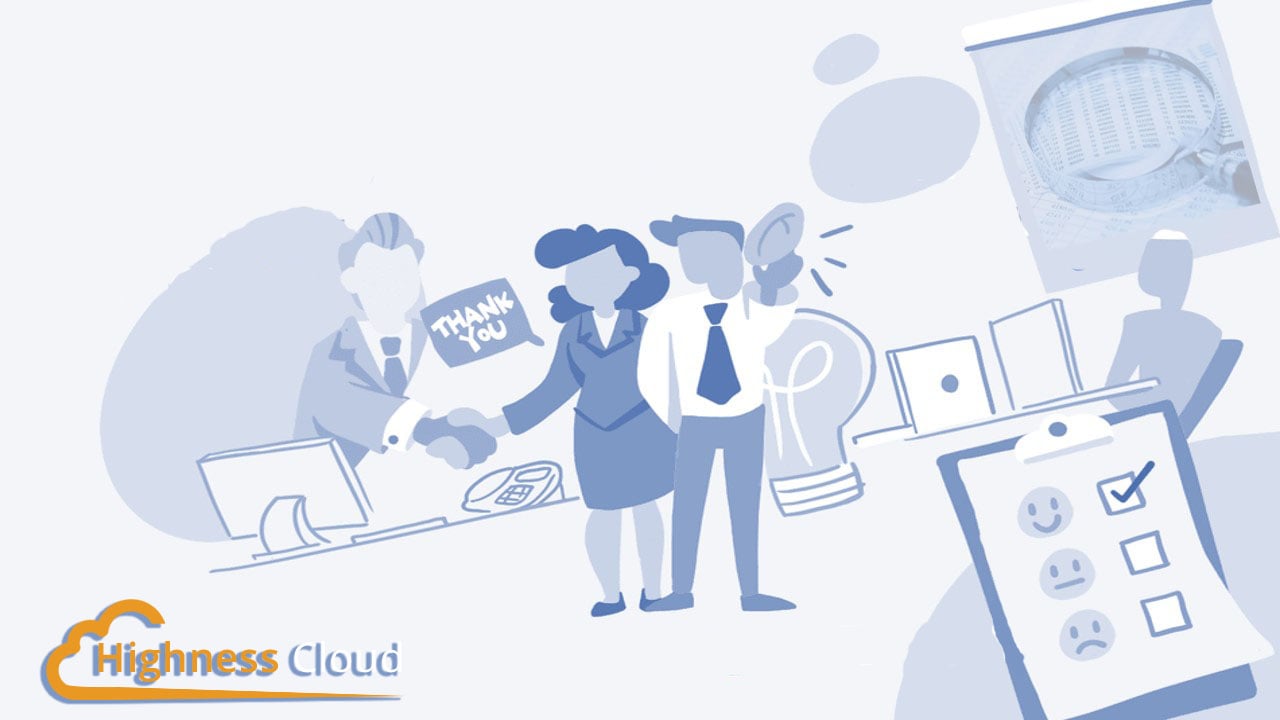 There are many things that a person has to take care of while running a business. From human resources to operations, every part of a business needs to be managed properly. But one of the most important parts of a business that is mostly overlooked is customer service and the same goes for accounting firms as well. If you are running an accounting firm and planning to step ahead of your competitors then you will surely have to work on your customer service because happy customers mean better chances of growth.
In most of the cases, after acquiring a customer, the focus of the businesses, even in the case of accounting firms, shifts to new potential customers. You should know that the cost of retaining a customer is very less in comparison to acquiring a lost customer and this is why you should always focus on keeping your current clients satisfied and this can be done through better customer service. So, in this blog post, we are going to look at some of the tips that you can use in order to improve your customer service and step ahead of other accounting firms in the industry.
Avoid any type of communication gap
You should know that one of the most important reasons why accounting firms lose clients is the communication gap. If you will don't know what your customer currently wants and how their needs are changing then you are surely not communicating with your clients on a regular basis. If you want to enhance your customer experience service, then it becomes very important to regularly be in touch with your clients. This will help you to know the current needs of the clients and you will be able to provide services accordingly.
If the client is not reaching out to you then it doesn't mean that you should also do the same with you. Ego in case of customer service will prove to be your biggest enemy. You should ask questions from your clients on a regular basis and try to understand them in a better way. Staying in touch with your customers is one of the most obvious but also the most overlooked aspect of customer service.
Use technology
Another good way to improve customer service is to use modern technology that will facilitate customer service in your accounting firm. Gone are those days when accounting firms used to visit the office of every client in order to check their books as it didn't only hamper the quality of customer service but it was also a very complicated task a not a practical solution for accounting firms with a long list of customers. You should start using cloud accounting solution if you are planning to improve your customer service. By using cloud accounting solution, you will be able to access the books of your clients right from your office and your clients will be able to view the changes made by you in real-time. In addition to this, by using cloud accounting solution, you will also be able to show your seriousness towards the security of the client's data as cloud is the most secure platform for storing sensitive information.
In addition to this, you should also start using social media sites in order to get in touch with current customers and potential customers. Most of the customers now want to interact with a business as friend and therefore, you should start building a strong presence on social media sites and reply to the queries of the customers as soon as possible.
Be quick
One of the most basic ways to improve your customer service is to be quick in providing solutions and answering queries. You should know that if you will be able to contribute towards the continuity of your client's business then the client will never leave you. If your customer faces an issue and wants a solution then you should be very quick in replying to their emails, calls, chats, and messages. If you will make your client wait then it will hamper the continuity in their business and there are maximum chances that the customer will start looking for other options. Some of the most basic ways to stay quick with your customer service is to set up an automatic response in order to let your customer know that their emails have been acknowledged and set time-based email alerts.
If you will be able to stay quick in replying to your clients then half of the job of providing better customer service will be done.
Try to build trust
Building trust is another good way of improving customer service as an accounting firm. You should know that clients will never wish to stay with an accounting whom they can't trust. Building trust becomes very important in these types of industries since you will be dealing with the most sensitive data of the client's business; financial data. If the clients trust you then you can be sure that you are providing brilliant customer service and if they don't then you need to work on improving your customer service by building trust.
It doesn't matter how good or reputed your accounting firm is, the most important thing that a customer is going to notice is how you interact with them. So, it is not only about the first impression, it's about how you respect your client and how you value them among the long list of clients.