Cloud spending: Stats, Trends, Future and Reasons
HC
Created by HighnessCloud
Friday, February 7, 2020
25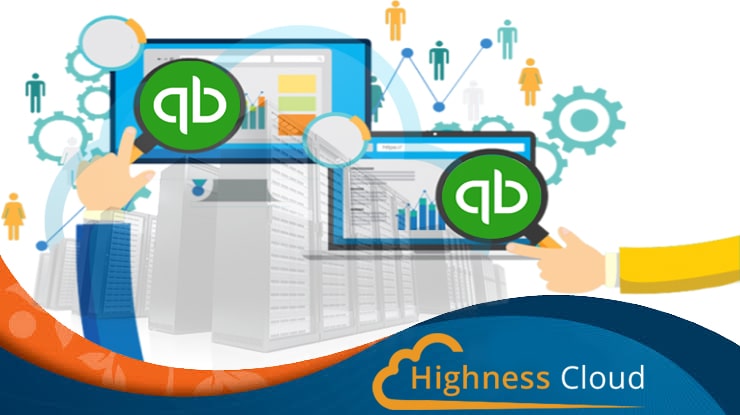 As we are moving towards an era where everything will become dependent upon advanced and modern technology, businesses are also realizing the need of making technological solutions an essential part of your business. Gone are those days when IT firms were the only industry taking advantage of the latest technological solution. And the best example of this acculturation is the worldwide adoption of cloud.
Cloud is being used by different businesses from different industries at a very fast pace. Whether you talk about a simple cloud storage solution like OneDrive or a cloud hosting solution like QuickBooks desktop hosting, all the industries are currently thriving on the cloud platform. There was a time when cloud was also an alien technology but as more and more people started realizing the importance of this modern technological marvel, it shifted from being a luxury to a necessity for all the industries.
Now, even a person with no technical background or interest in technology must be aware about cloud as this advance technological innovation is no more a new kid on the block. In order to track the growth of cloud computing and know how it is expanding in the market, we will go through every aspect of cloud spending and analyze it in a detailed manner.
Stats on cloud spending
According to Information Service Group, most of the small businesses are now increasing their cloud spending and are moving many of their in-house workload to the cloud platform. If you will go through the 2019 ISG Provider Lens™ Public Cloud?—?Solutions & Service Partners Global Report then you will find out that that during the second quarter of 2019, the global SaaS and IaaS market grew by almost 14%. In the same report, it has been mentioned that most of the firms are considering the shift to cloud platform as the best way to analyze the growing customer base and the data.
If you will look at the reports published Gartner then you will know that overall public cloud services market is expected to grow by 17.5% after the end of 2019 and it will reach $214.3 billion. Although we have entered the year 2020 and we haven't received any new reports on the exact increase but this is surely a reliable source and even the results will come out with minor changes from the prediction. In the same reports, it has been said that by the end of 2022, the cloud market will grow to $331B and that' surely a giant leap from the current market size. You will be surprised to know that more than $3.1 trillion IT spending will be affected just because of the shift to the cloud platform.
Cloud spending trends
In order to know that the current cloud spending trend, you will have to go through the different aspects of cloud spending and that's what we are going to do in this section.
IaaS
If you talk particularly about IaaS then you should know that this particular cloud platform is being expected to reach $72.4 billion by the end of 2020. This means that a giant part of the cloud spending is being covered by the fruitful IaaS platform. Even the reports of Gartner confirm this fast pace increase in the IaaS spending as according to the reports, Infrastructure as a Service is surely the fastest growing cloud system. In 2018, the IaaS spending was almost $30.5 billion and in the year 2022, it will go $76.6 billion. This means cloud spending in the form of IaaS will almost get double in just 4 years.
PaaS
The second highest growth in terms of cloud spending will surely be achieved by Platform as a Service. The current growth of PaaS is being predicted to be 21.8% per year and this rate of increase per year is expected to grow bigger in the upcoming years. In the year 2018, the overall Paas spending was $15.6 billion and in the year 2022, it is expected to grow by almost $31.8 billion. These stats show that the overall spending on Paas is surely the second highest spending in terms of the overall cloud spending.
Future of cloud spending
As you can clearly see from the above-detailed data that cloud spending is growing to increase in the upcoming future as well. According to the experts, cloud spending will get double in just one or two years and that is a positive sign towards the future of cloud spending. If you thinking about comparing the traditional IT spending with cloud spending in the future then it becomes very crucial for you to know that by the end of 2020, the global cloud spending will over pace traditional IT spending by a very large number. This is why you can say the future of cloud spending has brighter days ahead.
The reason behind the increase in cloud spending
So, now it is very much clear that cloud spending is increasing at a very fast pace in each and every type of industry. Whether you talk about Infrastructure as a Service or Platform as a Service, we are witnessing positive signs in terms of cloud spending. And the best part about this cloud spending is even small and medium-sized businesses are contributing significantly to the overall cloud spending. But what are the main reasons behind this lightening fast increase in cloud spending and why so many businesses are moving their in-house workload on the cloud?
Well, the reasons are many and we are going to discuss some of them here
Easy collaboration- With cloud solutions, organizations are able to enhance collaboration in their organization and that is contributing directly towards the increase in productivity.
Rapid development- Since all the cloud solutions are very flexible and they provide the required speed to the users, businesses are able to achieve rapid development.
Consistency- With no more dependency on the hardware, businesses are able to minimize downtime and maintain consistency in their business.
Cost saving- Cloud solutions are not only providing lots of strategical and operational advantages but it is also allowing businesses to save money as well.
Visibility- Everything can be tracked in real-time on the cloud and that's what makes cloud an ultimate solution for each and every type of business.
With more and more businesses realizing the benefits of cloud and with myths regarding cloud computing being debunked, cloud computing spending is increasing at a very fast pace. In just a couple of years, we might see cloud on the top of the technological spending list.