The 8 Yardsticks For Your QuickBooks Premier Hosting Provider
HC
Created by HighnessCloud
Wednesday, December 5, 2018
25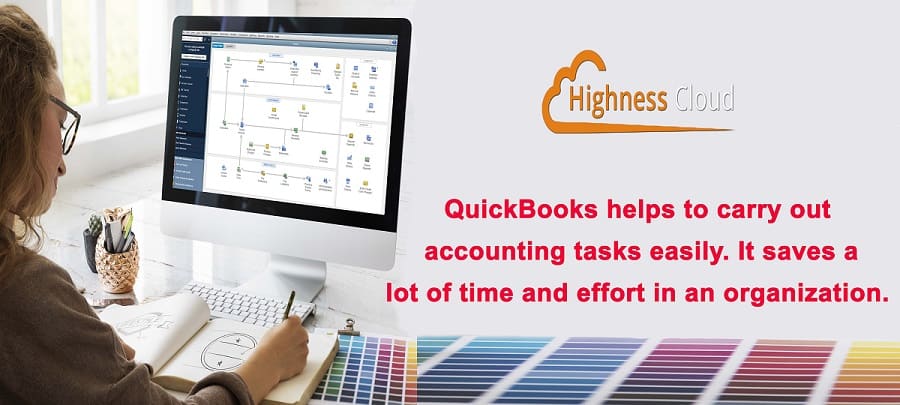 You might have taken the big decision of moving your QB Premier to the cloud but still not getting the expected results from it. Have you ever thought what is the reason behind it? What is stopping you from capitalizing on the benefits of the cloud platform? Have you partnered with a good QuickBooks hosting provider?
Moving your accounting solution to the cloud is not an easy decision as many things needs to be taken care of while choosing the cloud accounting solution as a part of your business. Training employees, analysing the risk, making sure to go through a seamless shift, all these things needs to be taken care of by the business owner.
But even after properly analysing your decision and trying to make the most from the cloud accounting solution in the form of QuickBooks Premier hosting provider, sometimes you don't get the expected results and in most of the cases, the bad performance of the hosting provider is the main reason behind it.
Therefore, to make your life easier, we have compiled the list of top 10 yardsticks which you can use for checking whether you have the best QuickBooks hosting provider in the market or not.
The pool of customers
The number of customers of any business is directly proportional its reputation that's why you shouldn't ignore the fact that if your QuickBooks Premier hosting provider has a very short pool of customer base then it's reputation isn't that much in the market.
By working with more number of customers, a cloud provider is able to garner more experience in dealing with different types of businesses and how to satisfy different cloud needs. No any cloud provider is specialized in a particular business sector and therefore they need to possess the right skill to satisfy different cloud needs.
The way of handling support
Any business process won't be able to survive without a proper customer support and that's why you should keep analysing the quality of customer support provided by your current QuickBooks Premier hosting provider.
An ideal cloud provider should respond to your queries as soon as you raise them. Most of the cloud providers use the system of tickets for answering queries and solving problems and it's your responsibility to keep checking their customer support feature with the actual support they are providing.
Availability is must
If you are facing several downtimes during a week even after choosing one of the best QuickBooks hosting providers then you should reconsider your decision of cloud provider. The high uptime is one of the most unique features of the cloud service and it is one of the biggest reasons to why businesses shift to cloud.
Most of the QuickBooks Premier cloud hosting providers show 99.99% of high uptime but sticking to such promises is not every cloud provider's cup of tea. If you are facing more than 10-15 hours of downtime throughout a year, then you should come to the conclusion that your cloud provider is not right.
The backup policy with retaining days
It is a not a secret that backup policy of any hosting provider should be of world class level because in case of any mishap, that will be only point of restoring your lost data and resuming your business but another thing which you need to keep in mind while analysing your current QuickBooks Premier hosting provider is that how long they retain the backup data.
Some hosting providers who are best in the industry offer longer retention of the backup data and that increases your chances of resuming your business after encountering a disaster. So if you don't know how long your backup is retained then you should ask your current hosting provider about it.
Supported applications
It is true that you have chosen your QuickBooks Premier hosting provider on the basis of their hosting capabilities of the QB Premier because that is the only software on which your whole accounting is dependent upon but the recent evolution in the software industry has shown a new opportunity for users to integrate their software with other accounting or business related apps and therefore, in future or maybe now, you will need to add different software to your QuickBooks Premier hosting solution.
So get familiar with the type of applications which are supported by your cloud provider instead of waiting for encountering bad surprises.
Standards of data centre
The value of online security is similar to the location and security of the data centre used by your hosting provider. Without a reliable and robust data centre, even the best QuickBooks hosting provider won't be able to deliver quality service and give assurance of data protection.
If you have chosen your QuickBooks Premier hosting provider just on the basis of its own security features and then you need to inquire a little bit more. You should ask them about the location of their data centre and what are the security protocols adopted by those data centres.
Affordable price
The next thing which comes in line while choosing the best QuickBooks Premier hosting provider is the price. When you choose the cloud accounting solution, then the biggest benefit which you get from it is the economical price. Most of the small businesses are able to get the opt for the cloud accounting solution because of its price and if your hosting provider is charging more while providing fewer cloud benefits then that hosting provider is not the right choice for you.
Fully featured version of desktop
If you are using the QuickBooks accounting software then you must have got familiarised with its interface and changing to any other type of interface will surely be not liked by you and your employees. Therefore, you should make sure that your current QuickBooks Premier hosting provider is offering the fully featured version of the QB desktop so that you don't have to worry about any change in the interface and accounting tools of your software.
If your QuickBooks Premier hosting provider is offering all the things mentioned in this list then there is no doubt that you have chosen one of the best cloud providers in the market and you can continue with them as for a very long time but if the situation is opposite then you need to make a switch and start capitalizing on the benefits of cloud.