The top 10 reasons why you need to move to hosted QuickBooks
HC
Created by HighnessCloud
Wednesday, March 25, 2020
25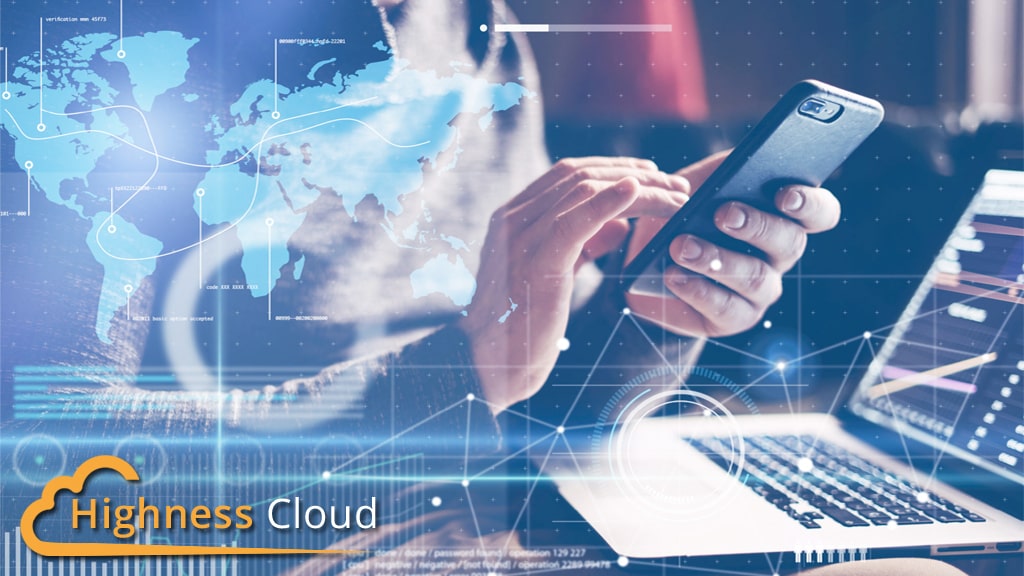 The accounting industry has evolved a lot and now we have moved to an advanced era of accounting where every accountant is tech-savvy and accounting operations have become accurate, efficient and most importantly, secure. If you are currently related to the accounting world then you must be aware of the rapid changes that the accounting industry has gone through. Now, accounting software solutions have become an important part of the accounting process as using pen and paper has become a thing of the past. And when anyone talks about accounting software then the first name that comes to our mind is QuickBooks.
QuickBooks is accounting software that is marketed and developed by Intuit and it has been fulfilling the accounting needs of SMEs and professionals from a very long time. There are basically three versions of QB available in the market; Pro, Premier, and Enterprise. All three versions have their own advantages and disadvantages and therefore, there is nothing like the best version of QB. But if you are still using QB by installing it on your desktop then you are committing a big mistake. Now, the world has moved to cloud and therefore, you should also join the race to effectiveness and efficiency by moving to cloud platform.
In the QB cloud hosting solution, you don't have to install the software on your desktop. In order to move the QuickBooks hosted solution, first of all, you will have to choose a cloud provider. After that, the cloud provider will shift your accounting software on its public cloud servers and provide you an RDP for accessing the software on the cloud. Although there are myriad benefits offered by QB hosting solution, if you are still confused about whether to move to the cloud or not then are 10 reasons to do so.
Unrestricted accessibility
One of the best things you will be able to thrive on after shifting to the cloud is the unrestricted accessibility. After moving to the cloud, you will be able to access your accounting software from anywhere and at anytime. This is one of the most necessary things for you in the current era because the need of working on your book can pop up at anytime.
Bank-level security
Keeping your financial data secure is also very important but the old method of storing data on the hard disk is not a good option. Cloud platform offers you a highly secure platform because modern security features like two-factor authentication and encryption come baked right into the cloud platform. With your data on cloud, you will never have to worry about cyberattacks and any other type of data breach.
Continuity
As a business owner, you should know that one of the biggest enemies of business is downtime but most of the business owners don't realize it. But when you move to cloud, things like downtime become totally unrealistic. The cloud provider will offer you 99.95% of high uptime which means the downtime that you will face in a year will be almost negligible.
Scalability
Small businesses are on the most wobbling path of growth as they are in their initial phase of the business cycle and their chances of growth are maximum. But with growth, you will also have to modify your business solution and this is what the cloud platform in the form of QB hosting offers you. You can easily scale up or scale down your cloud needs as the cloud hosting service is quite scalable.
Pocket-friendly
One of the main reasons why cloud computing is so popular among small and medium-sized businesses is that it is pocket-friendly. You might be thinking that because of its wide range of benefits, the QB hosting must be very costly but that's not the case. Even with a limited budget, you can easily opt for QuickBooks hosting without any second thought.
Add-on compatibility
Even after shifting to cloud hosting solution, you will be able to easily integrate the QB solution with different types of add-ons. By integrating the software with add-ons, you will be able to easily customize the software and even increase its productivity. The cloud platform is fully add-on compatible. From Tsheet to CRM, you integrate any type of add-on on the cloud.
Round the clock customer support
You might be thinking that after shifting to the cloud platform, you will have to deal with IT issues and since you are not an IT expert it will become problematic for you. But you will get round the clock customer support from the cloud hosting provider without paying any extra fee. You can contact the customer support team at anytime and get your issues resolved in minimal possible time.
Multi-user collaboration
In addition to all the above-mentioned advantages, you will also be able to thrive on multi-user collaboration. Through the multi-user collaboration, you will be able to add multiple people on a single project and everyone will be able to work on the book with real-time updates.
Backup
You will not have to worry about creating a manual backup after shifting to the QB hosting platform. Creating manual backup is not only costly but time-consuming as well. In the cloud hosting solution, the cloud hosting provider will offer your nightly backup and you will never have to face situations like complete data loss. This is one of the main reasons why people working on QB hosting have more free time.
Disaster recovery
Disaster recovery is one of the most important things if you are running a business because any man-made or natural catastrophe can cause disruption in your business. But with the cloud hosting solution, you will get a full-proof disaster recovery plan and you will never have to worry about a disaster ruining your business.
QuickBooks hosting has become the order of the day and after reading the above-mentioned reasons, you should not delay the process of shifting to the cloud computing platform.