Why QuickBooks Pro hosting is perfect for SMEs?
HC
Created by HighnessCloud
Tuesday, April 7, 2020
25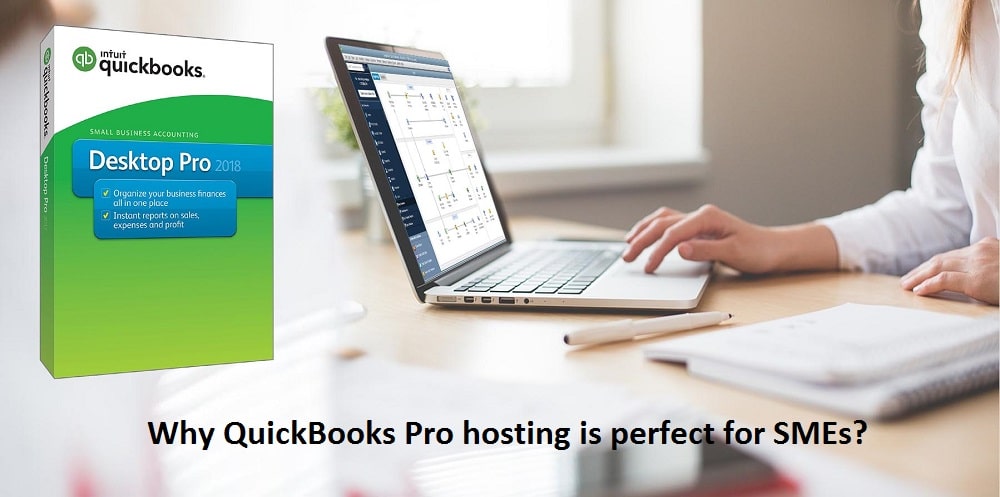 QuickBooks Pro hosting is one of the most popular accounting solutions which is used by a wide range of people. From bookkeepers to accountants, this amazing accounting solution is admired by all. But along with the professionals, the QB on cloud is quite popular among small and medium-sized business as well. The ease of use offered by this advanced accounting solution has made it a popular choice among SMEs as well. And in this blog post, we will go through the reasons why QuickBooks Pro hosting became such a big hit among SMEs.
No limitations in accessibility
One of the main reasons to why small and medium-sized business started using QuickBooks Pro hosting solution is it didn't restrict them with accessibility. The advanced QuickBooks on the cloud allowed users to access their books from anywhere and at anytime. In the cloud accounting solution, everything is stored on the cloud; from software to data, and that's what makes the QB to be accessible from anywhere. The user just needs to enter his credentials and that's it. It doesn't matter whether you are on vacation or sitting at home, with QB on cloud, your books will always be on your fingertips.
No device restriction
One of the biggest problems with the traditional method of accounting was it was only accessible through the laptop or desktop on which the software has been installed. Like if you are using QuickBooks Pro then you can access the books on only those desktop or laptops on which you have installed the software. But such limitation was wiped out by the QuickBooks Pro hosting solution as there was no restriction on the device which you use to access the books. You can use your laptop, desktop, mobile, tablet and many other devices for accessing your books. You just need to make sure that your device is active internet connection.
The desired safety
Small and medium-sized businesses were very worried about the security of their financial data because on one side they couldn't invest in the security measures like giant companies and on other side, they need to make sure that the safety of their financial data wasn't at risk. But with the use of QuickBooks Pro hosting solution, such worries were removed as the cloud platform offered bank-level security to the small and medium-sized business. The cloud accounting solution in the form of QuickBooks Pro hosting solution came with multiple security layers like two-factor authentication, anti-virus, anti-malware, firewall protection. All these security layers make the cloud an ultra-secure platform.
Ideal uptime
High uptime is very much necessary for each and every type of business but especially for small and medium-sized business that don't have much money to invest in high end business solution which can assure them of high uptime. But with QuickBooks Pro hosting solution, the users were able to get high uptime without any worries. With a guaranteed 99.95% of high uptime, SMEs can maintain their continuity.
So, all these reasons make the QuickBooks Pro hosting a no.1 choice among SMEs and all these benefits can be availed at an economical price.