Proseries Hosting: The ultimate tax solution
HC
Created by HighnessCloud
Friday, October 11, 2019
25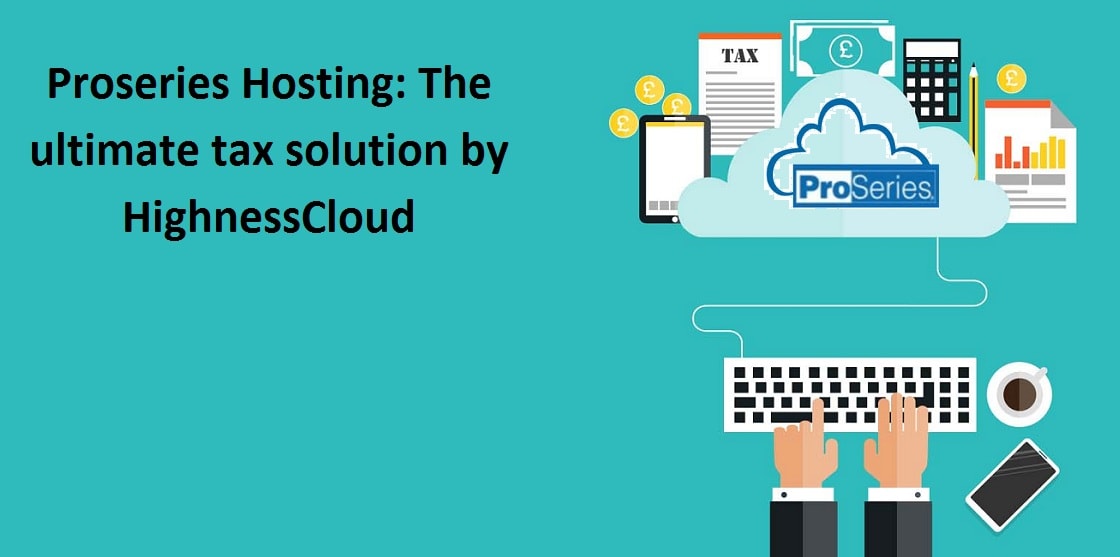 The tax season is not fun for any business as it brings the hitches of dealing with numbers, keeping an eye on the deadline, going through the books and lots of other obstacles. Many businesses find consulting a tax expert as the easiest solution for filing taxes with ease and without headache, but such solution can easily burn a hole in your pocket while wasting your time in finding the right tax expert.
But tax solutions like Proseries hosting is really helpful during the tax season as it acts as a boat to sail over the hitch full tax season without any bad surprises. The Proseries hosting solution is the most preferred tax solution by both accountants and small business as this is the thing which they need most.
So, let's quickly jump on to the advantages offered by the Proseries hosting solution and analyze why it's the best tax solution in the market.
Accuracy
Accuracy plays a paramount role in successful tax filing as with wrong numbers, you will not only suffer monetary loss, but you will also have to undergo legal consequences which can prove to be the worst case scenario for you during the busy tax season.
You can maintain the right level of accuracy with the Proseries hosting solution because it allows you to add multiple people on a single tax filing process and helps you in eliminating the data duplicity by wiping out the need of sending data back and forth. So with this tax solution in your business, you will not have to worry about wrong numbers while filing taxes.
Timeliness
Meeting the deadline during the tax season is very necessary if you are not able to do that, you will have to give penalty and this could pile up to your list of expenses and hurdles. But with the Proseries tax hosting, you can easily complete your tax filing process before the actual deadline as it allows you to access and work on your taxes from anywhere and at anytime. So even if the deadline is coming closer, you don't have to rush to your office or stay overnight in order to be on time. You can sit on your comfortable chair, in front of your garden and work on your taxes with real-time updates.
Ease
Even if you get your hands on a good tax solution, still you can face trouble in filing taxes as it may not contain the automated feature of the entries. But the Proseries hosting solution requires minimum manual entry and most of its tax related entries are automated. You can even integrate this software with your accounting software so that it can take all your books automatically into it forms and minimize your workload.
Proseries hosting is the ultimate solution for tax filing as it gives you wings to fly over the mountain of tax filing period with going through any hassle, fraud, obstacle or penalties.